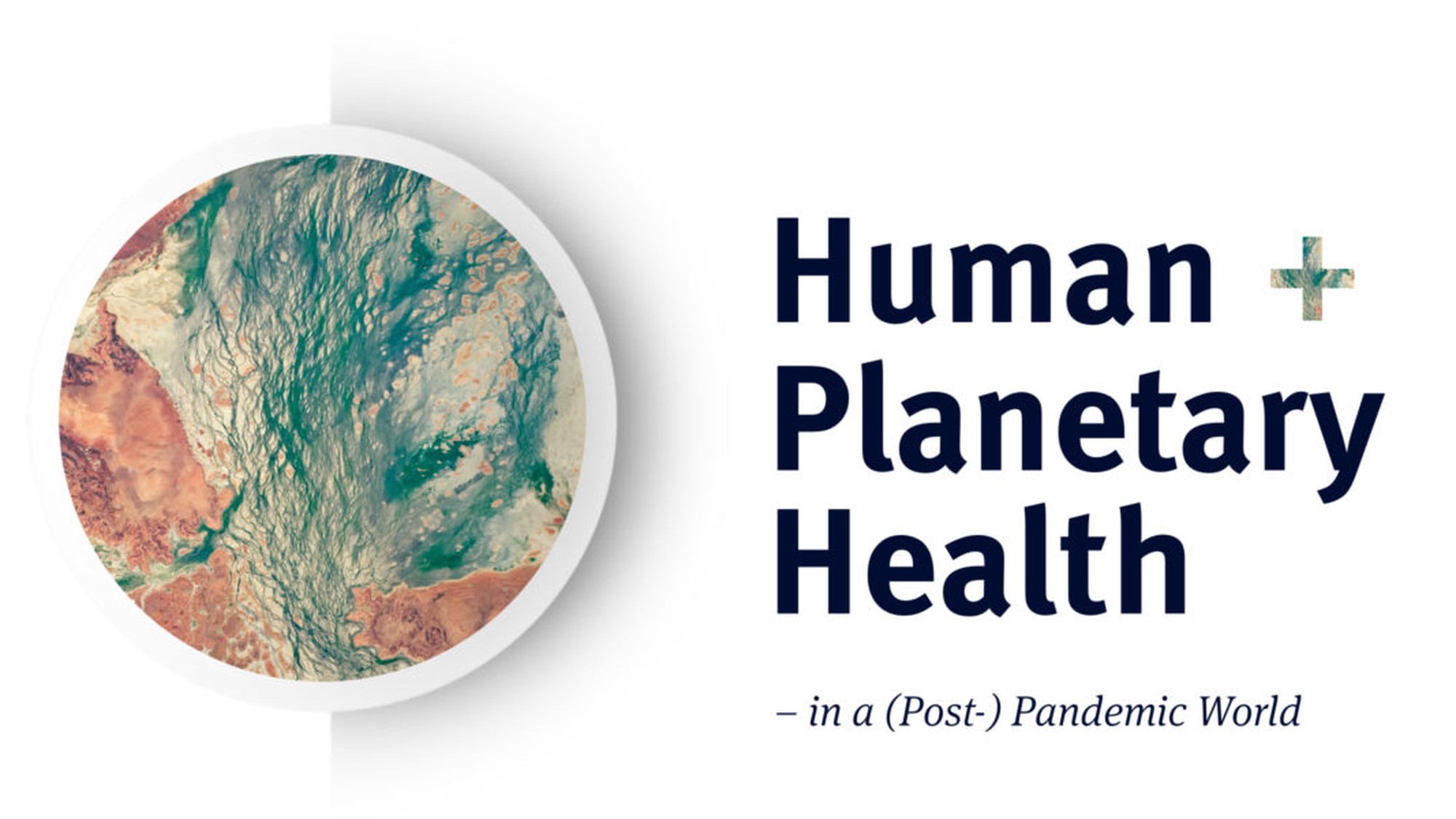 ​​​​​​​Human and Planetary Health
2020 will forever be remembered as the year that society as we knew it was completely altered. As the COVID-19 virus quickly spread around the world, governments, companies and individuals were forced to change their lives to ensure the health and safety of themselves, their families, and their communities, was first priority. Borders closed between countries, and major airlines grounded the majority of their fleets. Swissnex in San Francisco was forced to adapt, reorganize, and find new ways to add value to our partners in a world now only connected online.
We researched our new reality, and commissioned an article for our publication, nextrends, from the University of Zurich that explained how the pandemic was a symptom of how humans have changed the earth system. Rising global temperatures due to climate change, and the resulting loss of biodiversity, are all factors contributing to the increasing likelihood of the emergence of new diseases and outbreaks. It became clearer in our everyday lives that the link between humans, our planet, and the future of both, is inextricably linked.
Swissnex in San Francisco then responded to the times, and organized a series examining the future of ourselves and our planet, bridging research, innovation, and art. During the Fall of 2020 Swissnex organized over ten virtual events, a virtual startup bootcamp in partnership with Innosuisse, and produced podcasts and articles with more than twelve local and Swiss partners including Stanford, Bay Area Science Festival, ETH, Innosuisse, UC Berkeley, Vitra, and the Consulate General of Switzerland in San Francisco.
By providing a platform to convene actors on the issues that partners focus on in their work in direct response to the challenges of our times, Swissnex supported these partners in their endeavors to create impact on the world in science, education, research, and art, reaching a global audience from the US to Switzerland, and beyond. We received over 500 virtual event attendees, had more than 12,000 views of our website, and reached more than 6,000 people in the USA and in Switzerland through our newsletter, nextrends publication and podcasts.
This series paved the way for a new Swissnex in San Francisco to emerge in 2021 with a sharper focus inspiring next generation innovators to create futures in which our planet and societies thrive in two main areas: Sustainability, and Technology and Society.
nextcasts: swissnex Fireside Chat: Imagining New Realities 003
The current global pandemic is impacting every aspect of our lives. In a series of online events, our CEO Gioia Deucher is in conversation with two thought-leaders from the US and Switzerland to discuss the future, and our new normal. Hear from Ajay Chander, VP, Research (AI, Prosperity, Foresight) at Fujitsu Labs of America, and Thierry Duvanel, Director of Collaborative Innovation at Bühler Group in our latest episode of nextcasts which is produced from the live-event recording.
Future at Work: Design Dialogues for 2030
In 2020 the future of work was questioned. We were left wondering how it will look not only tomorrow, but also in 10 years and beyond. Vitra and Swissnex in San Francisco partnered to explore this and rethink our own workplace environments with a monthly digital conversation on this topic. Hosted by Vitra's Future of Work Trendscout Raphael Gielgen, the event featured a cast of multidisciplinary guests. These immersive and interactive discussions offered ideas and alternative thinking on concepts that Raphael built his career pioneering. For the third event of the series, Raphael was joined by Jen Panasik, Partner and Managing Director at IDEO San Francisco.