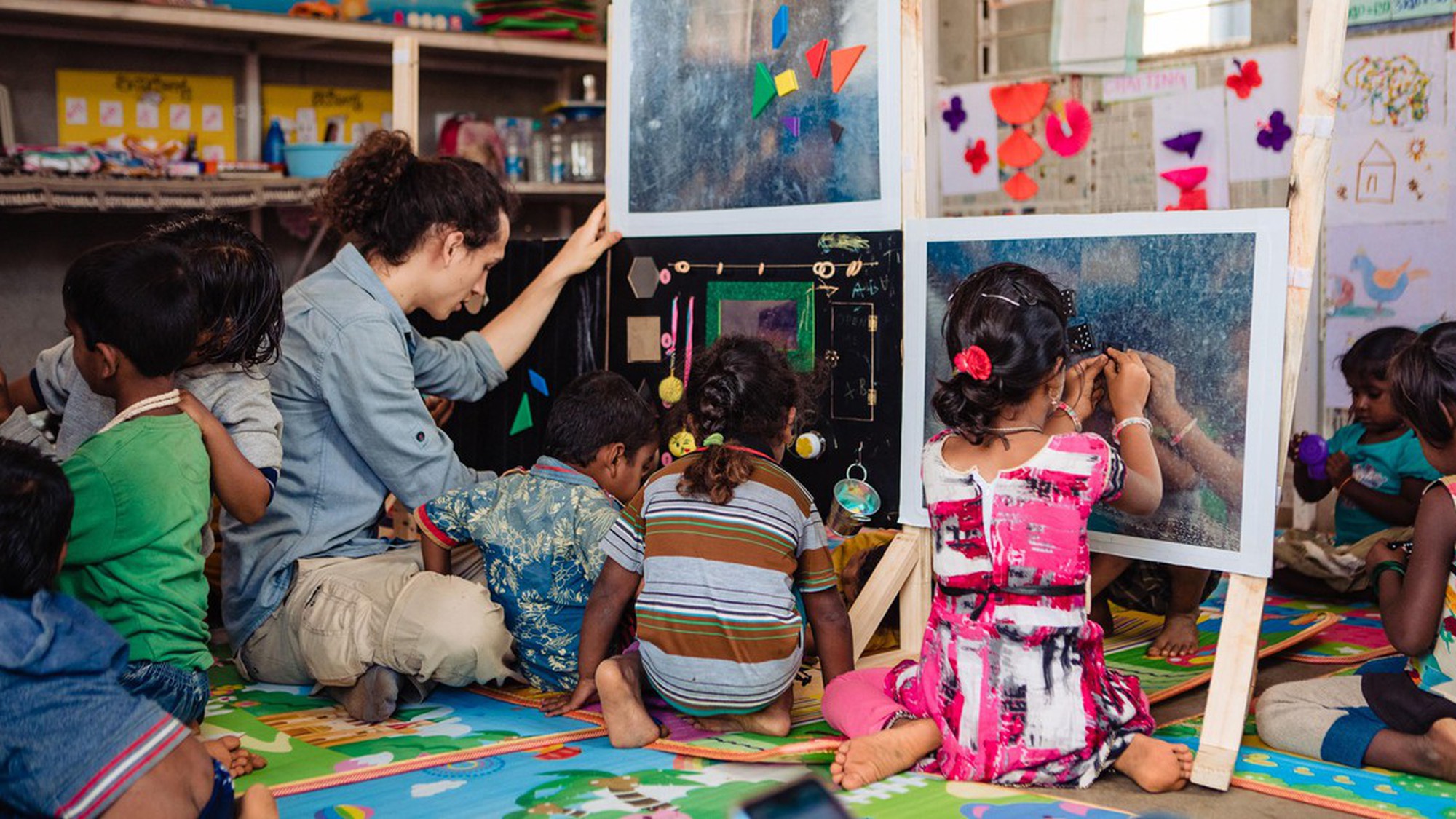 14 days of Social Innovation
Today, social innovation requires educators to surpass conventional academic boundaries. It also requires students and teachers - whilst leaving the four walls of a classroom - to engage with communities on the ground and to develop social identities.
But, where do we start ?
Social innovation starts with 'empathy'. It requires us to immerse in the context that we want to change. And who better than the upcoming educated millennials could lead the change? By raising awareness on sustainable development and its challenges amongst young enthusiasts, swissnex prepares them to become tomorrow's knowledgeable and effective 'change makers'.
The Indo-Swiss Social Innovation Camp (INSSINC) is a program designed for Swiss students and teachers to develop effective solutions for challenging social issues. It is a 14 days long social innovation program designed in collaboration with EPFL CDH, EPFL-ECAL Lab and EPFL Tech4Impact to address local problem statements with SELCO Foundation and swissnex India.
Here's how.
Little did the fruit vendor in Bangalore know that a group of students from Switzerland will finally put an end to his forever business challenge. Yes, the Solar Mini-Kiosk and Crate Charge are two prototype models that were developed to adapt to different urban contexts that could accommodate better lighting and refrigeration for local street vendors.
In 2019, 12 student volunteers spent ten days with street vendors and urban migrants, developing and testing four solutions. While understanding the life of urban migrants, smoke accumulation and the heat inside the completely shut houses struck the students. With engineers, designers, economists and social scientists on board, they built a transitional fan and a double-layered housing roof prototypes to solve air quality and room temperature issues all at once.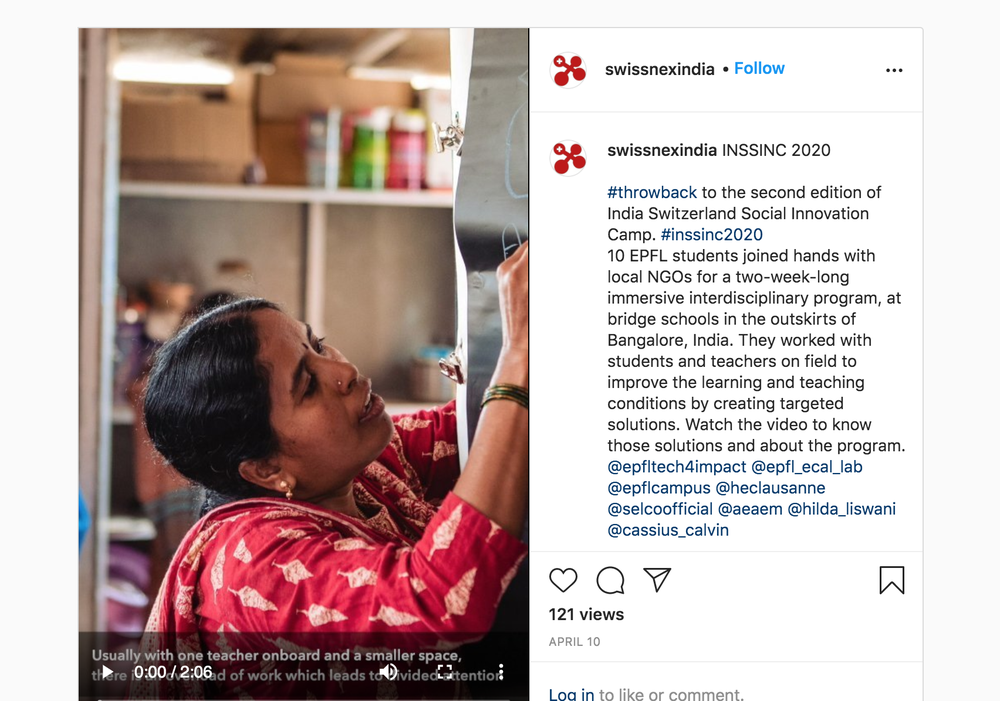 Similarly, the 2020 INSSINC program focused on improving learning and teaching conditions in Bridge schools in migrant communities. These schools act as a bridge for a child to transition into formal education. Usually, with one teacher onboard, a small space, fluctuating attendance, and different age groups, these schools have to manage multiple day-to-day challenges.
An interdisciplinary team of master students from Swiss universities worked closely with school children and teachers, co-creating and deploying three targeted solutions.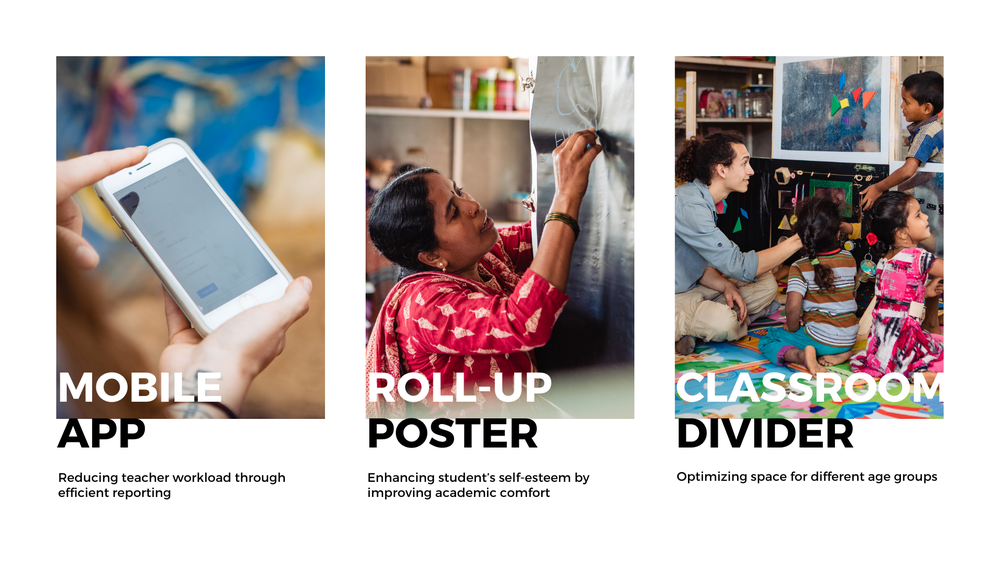 For the past two years INSSINC has been a doorway for Swiss higher education students to a completely different learning environment, where solutions cannot be made overnight with a top-down approach.
swissnex India is the main project partner and anchor for INSSINC in Bangalore. swissnex proposed the idea of a social innovation camp, identified the right partner, co-designed the program and supported the implementation of this immersive programme in collaboration with its Swiss stakeholders. The delegation met about 8 different potential Indian partners before zeroing down to Selco Foundation, which had an intrinsic interest to work with a top Swiss university.
Together, they outlined an intensive program that included - hands-on learning experience, rapid prototyping, real-life validation and, finally, pitching to a network of social entrepreneurs for product validation. In 2019 and 2020, the prototypes were well received amongst the Indian social entrepreneur community. The mobile app developed for teachers at Bridge schools had good acceptance from the communities and can be deployed with immediate effect. The prototypes built by the students are further studied and executed by SELCO eventually.
Such experiences add extensive value for students to build their social identity outside the classroom. swissnex India will continue to host those student entrepreneurs in the upcoming years.
For more information: https://inssin.camp/
Oct 01, 2020 by Team Swissnex